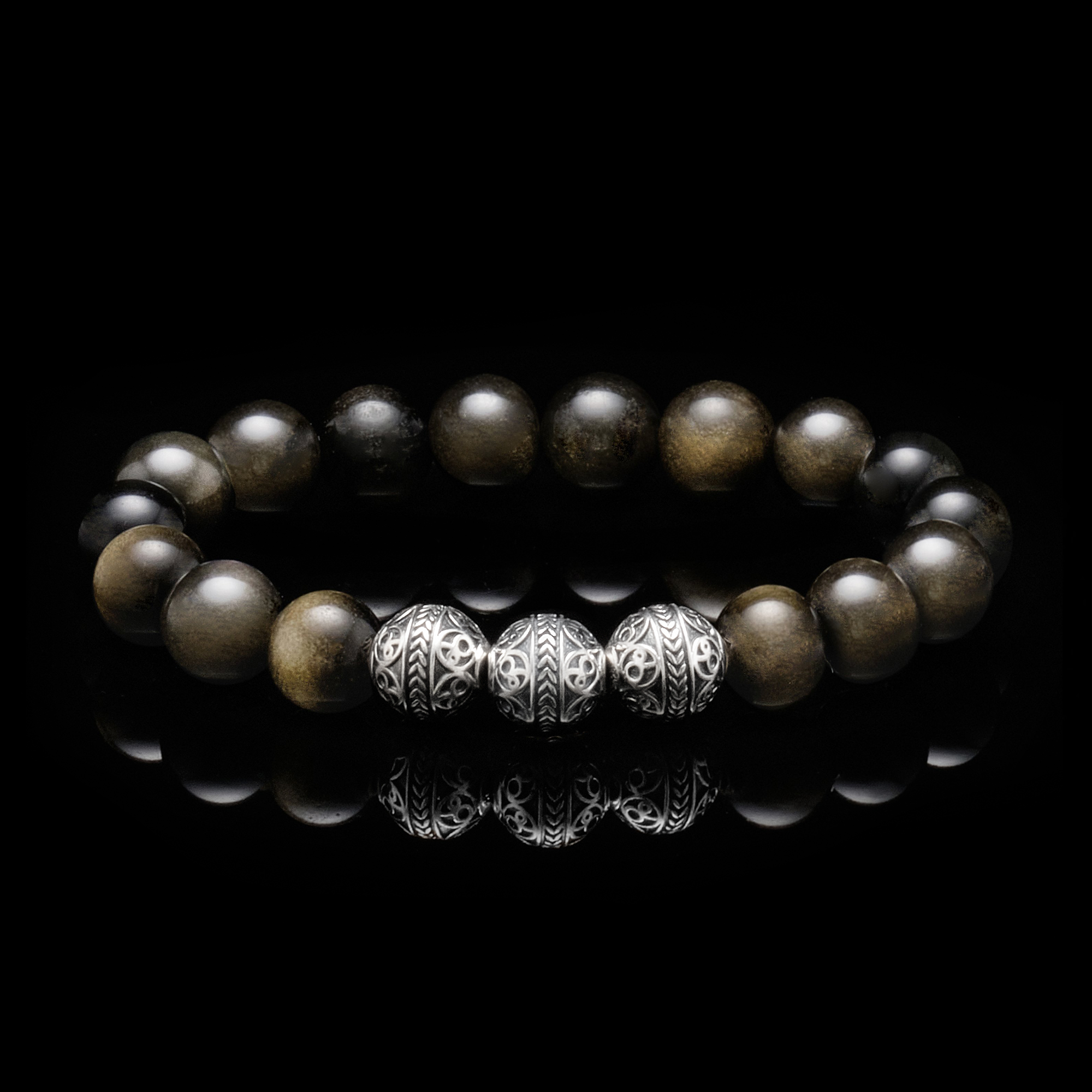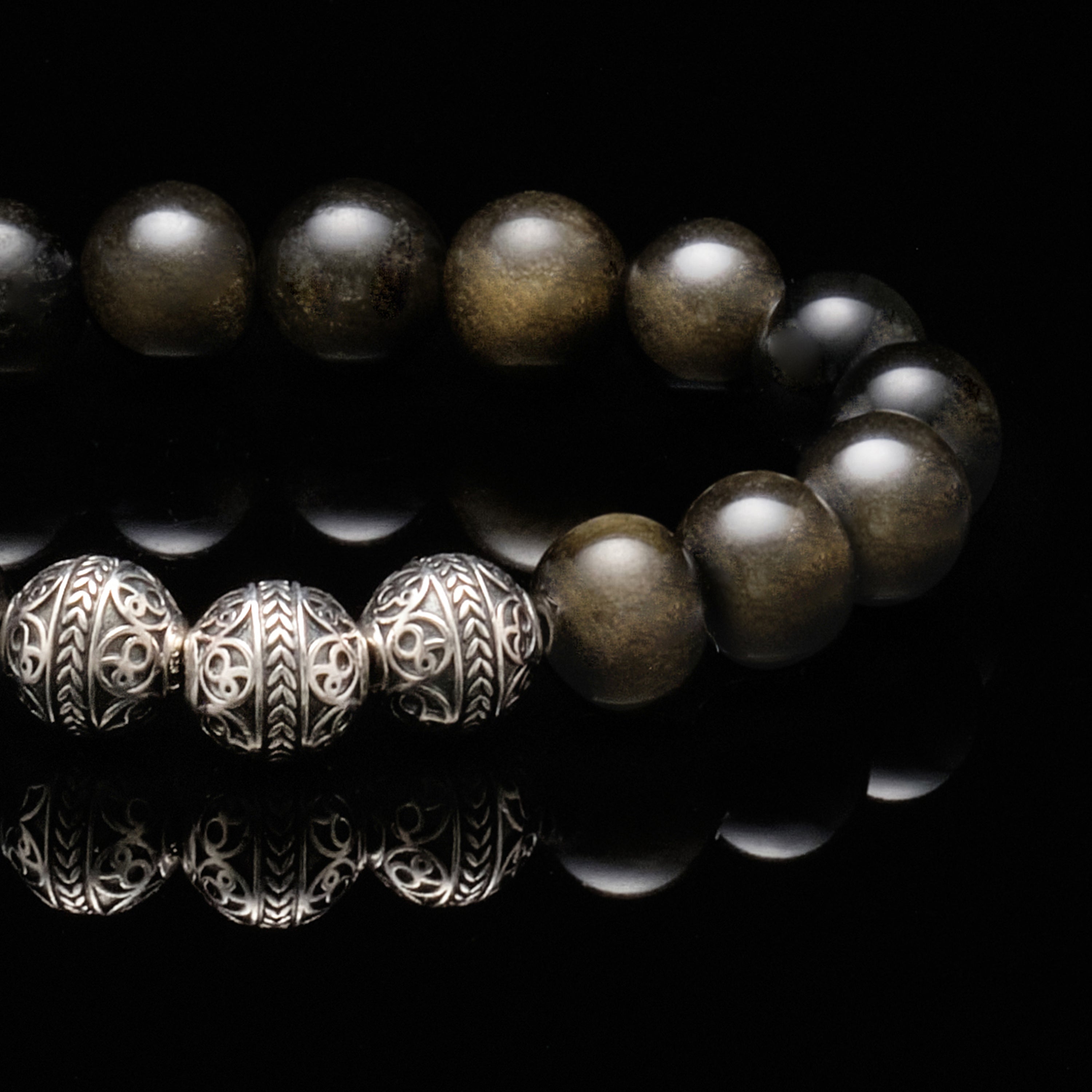 Classic Silver, Gold Obsidian Beaded Bracelet
Out of stock
Gold obsidian stones are composed of dark-colored natural volcanic glass, copper, and iron. It only forms under the right temperature and pressure. We offer limited gold obsidian bracelets due to their rarity. 
The Azuro Classic Design symbolizes the goals and ideals that Azuro Republic fights for and seeks to spread throughout the world. Azuro Republic seeks to create a positive environment for men of all kinds, regardless of origin, background, and beliefs, by changing the world for the better one step at a time. We believe that no man should be judged simply by where you come from, the color of your skin, or your religion. Rather, a man should be defined by your drive, your passion, and your ability to inspire others.
Premium Obsidian
The volcanism formation gives Obsidian many colors and is used in accessories. But the black Obsidian from Azuro Republic has full black without tiny scattered dots. This kind of Obsidian formed in the deeper level from the ground, and it's rare of its kind.
Fast shipping
Free Shipping Worldwide
Unique design
Guaranteed Porduct Quality
Unlimited number
100% Satisfied Customers