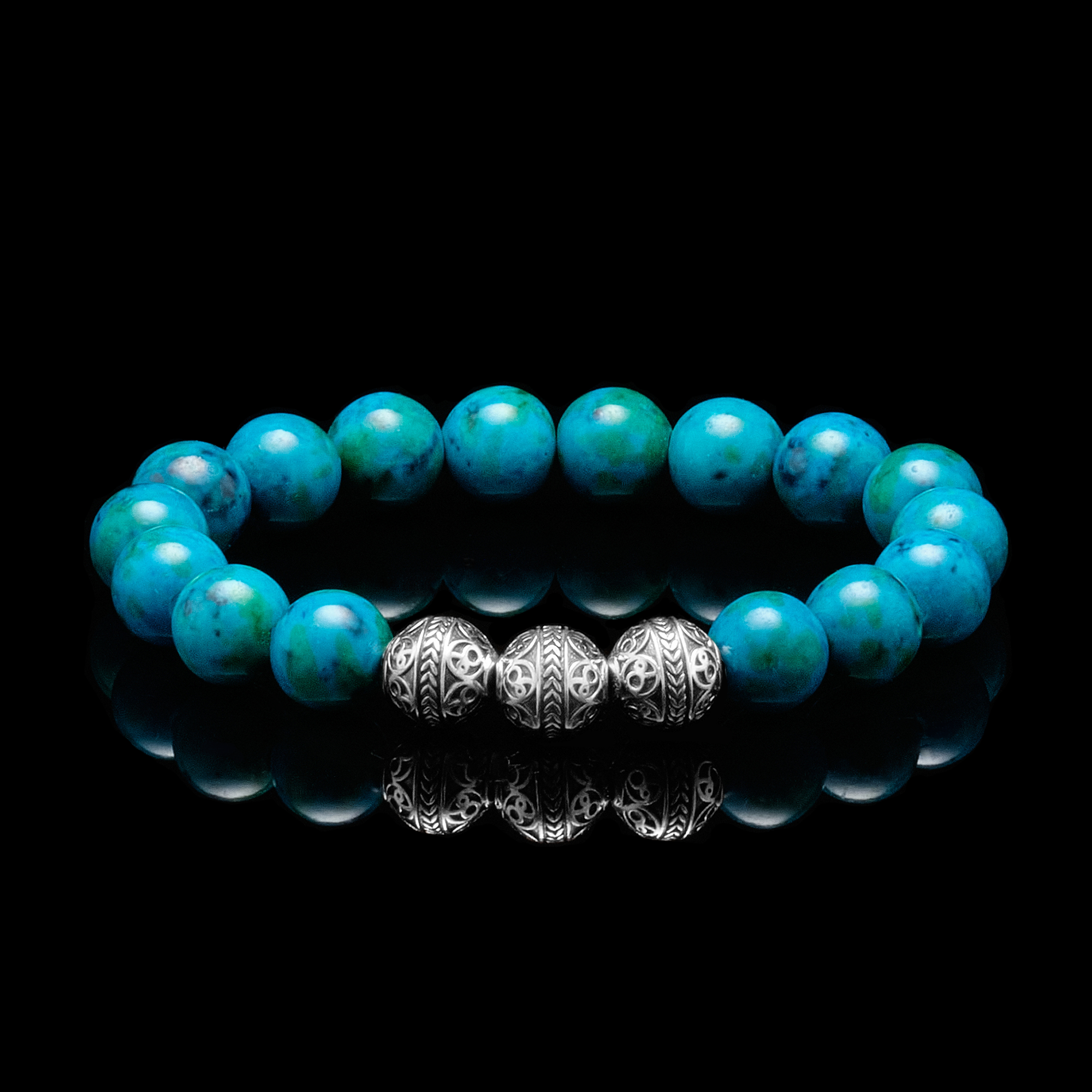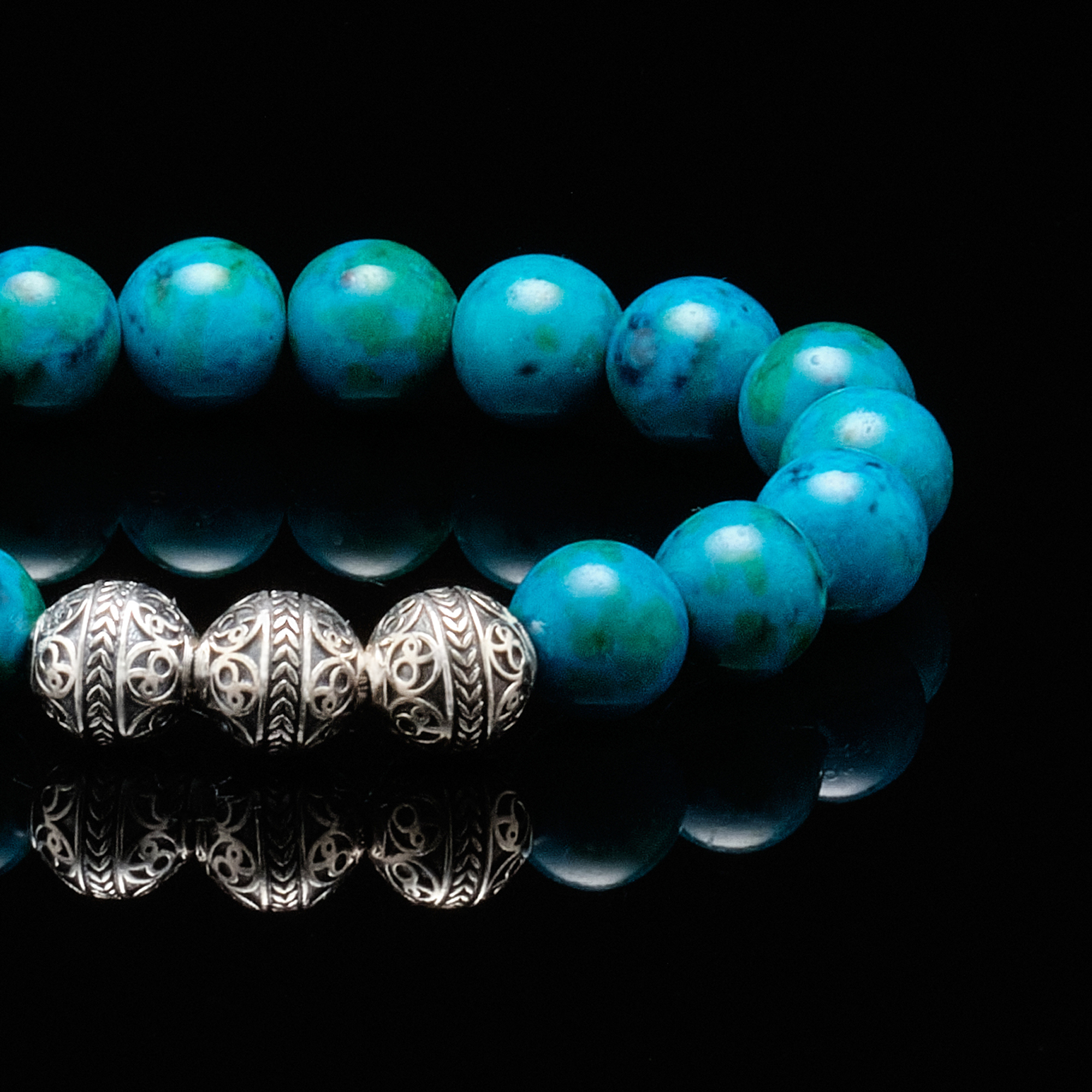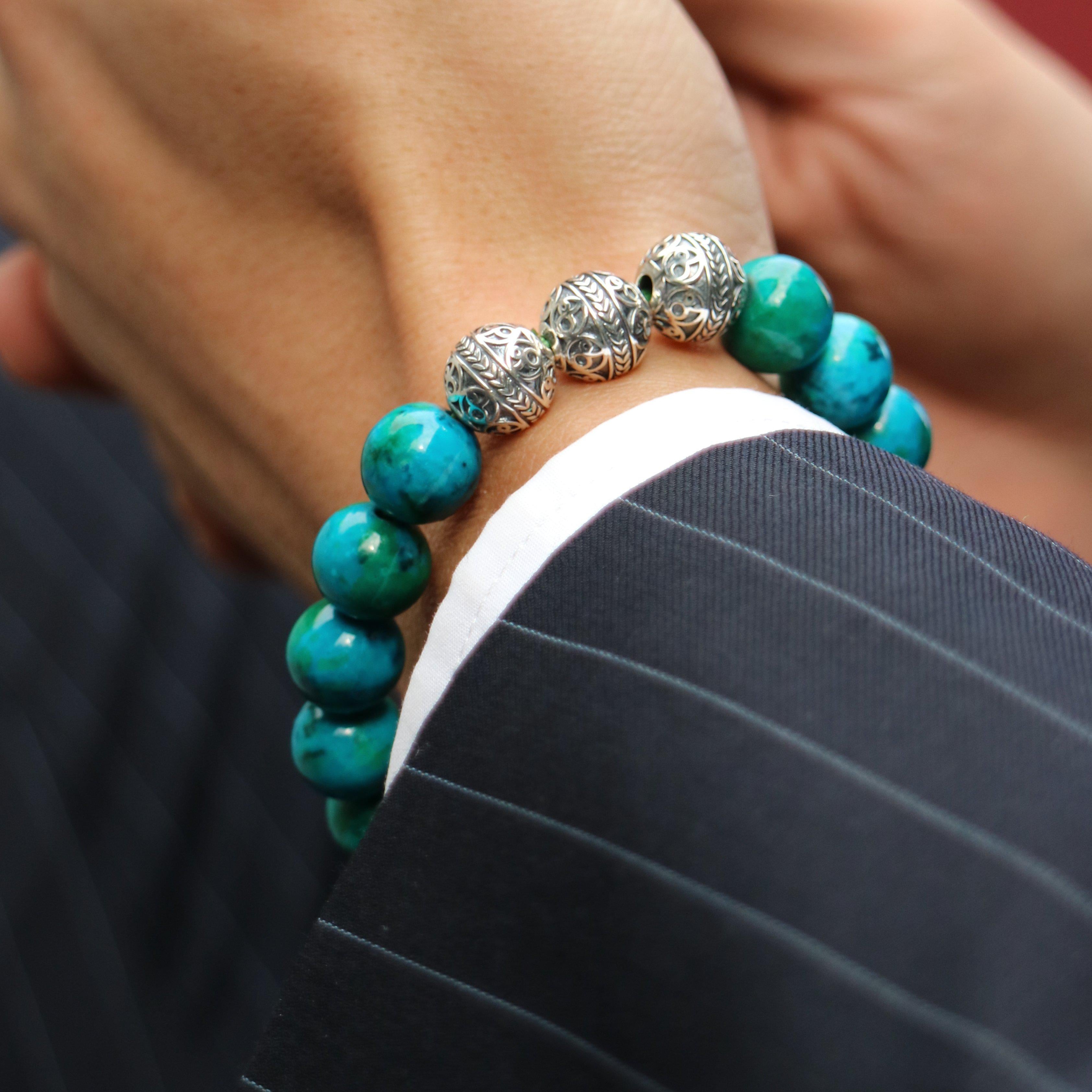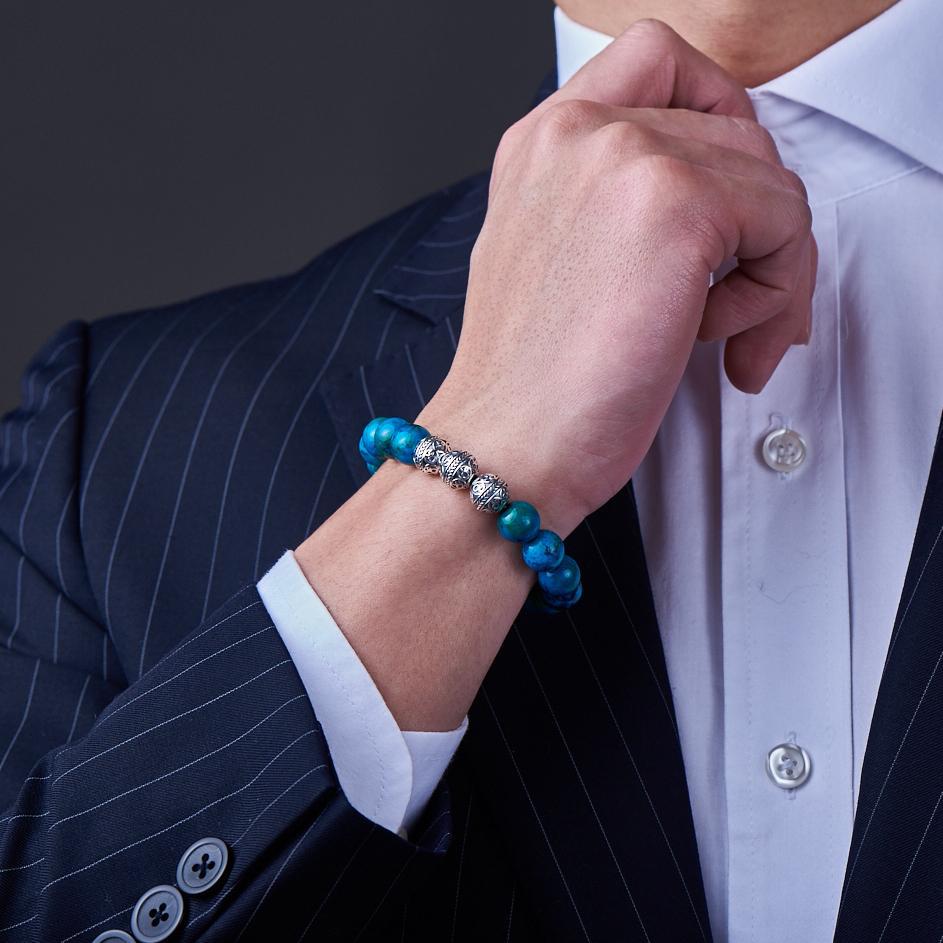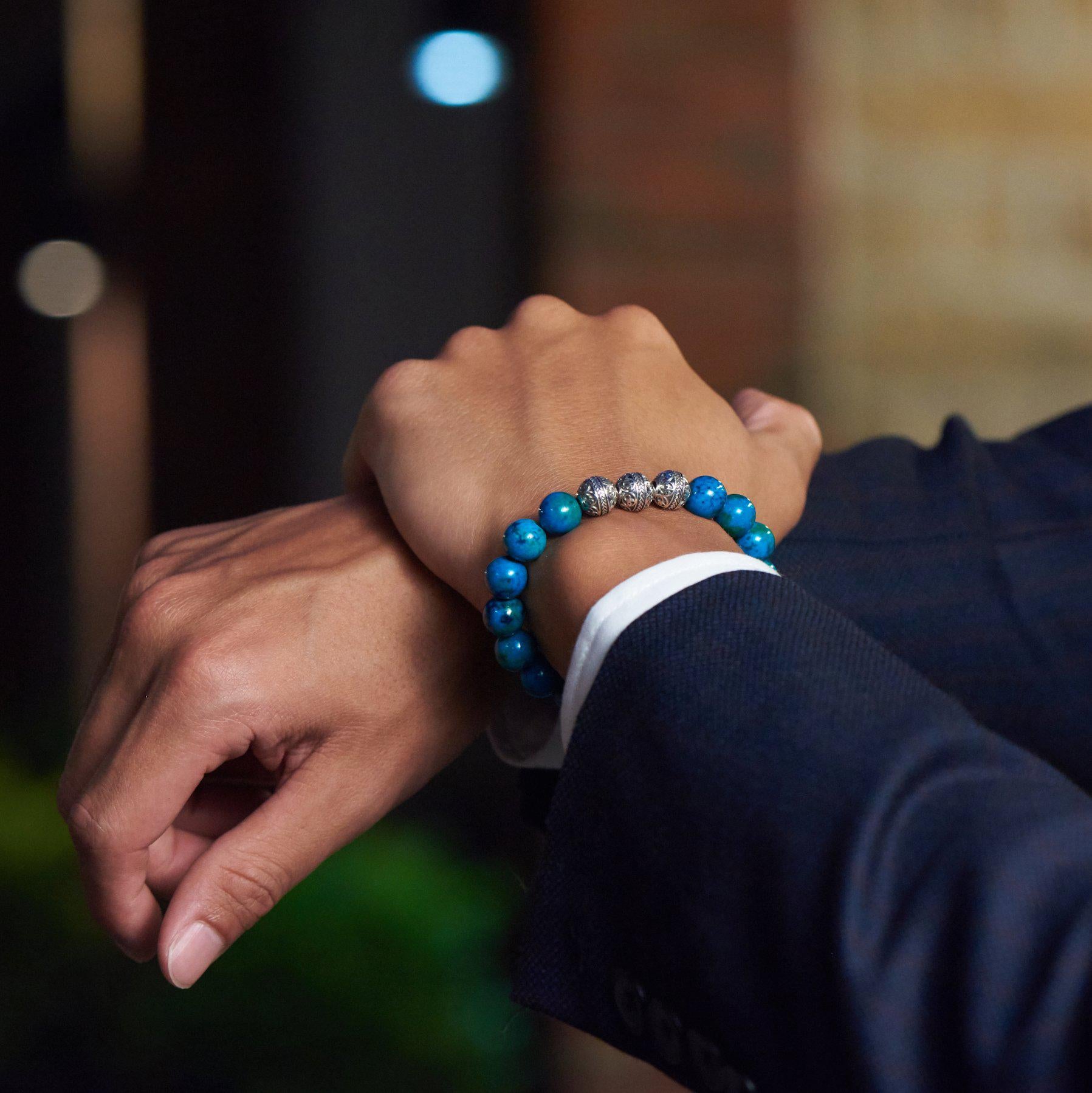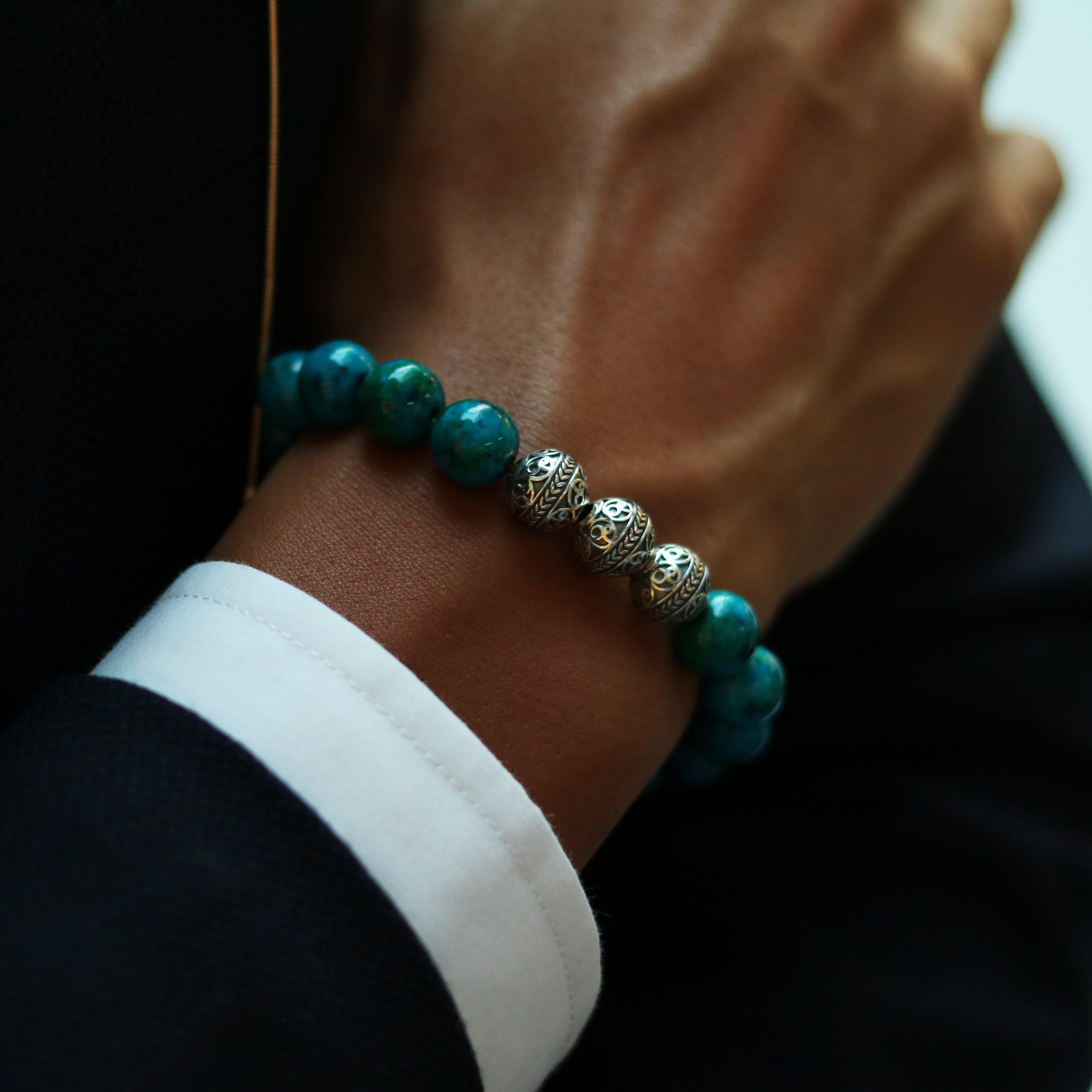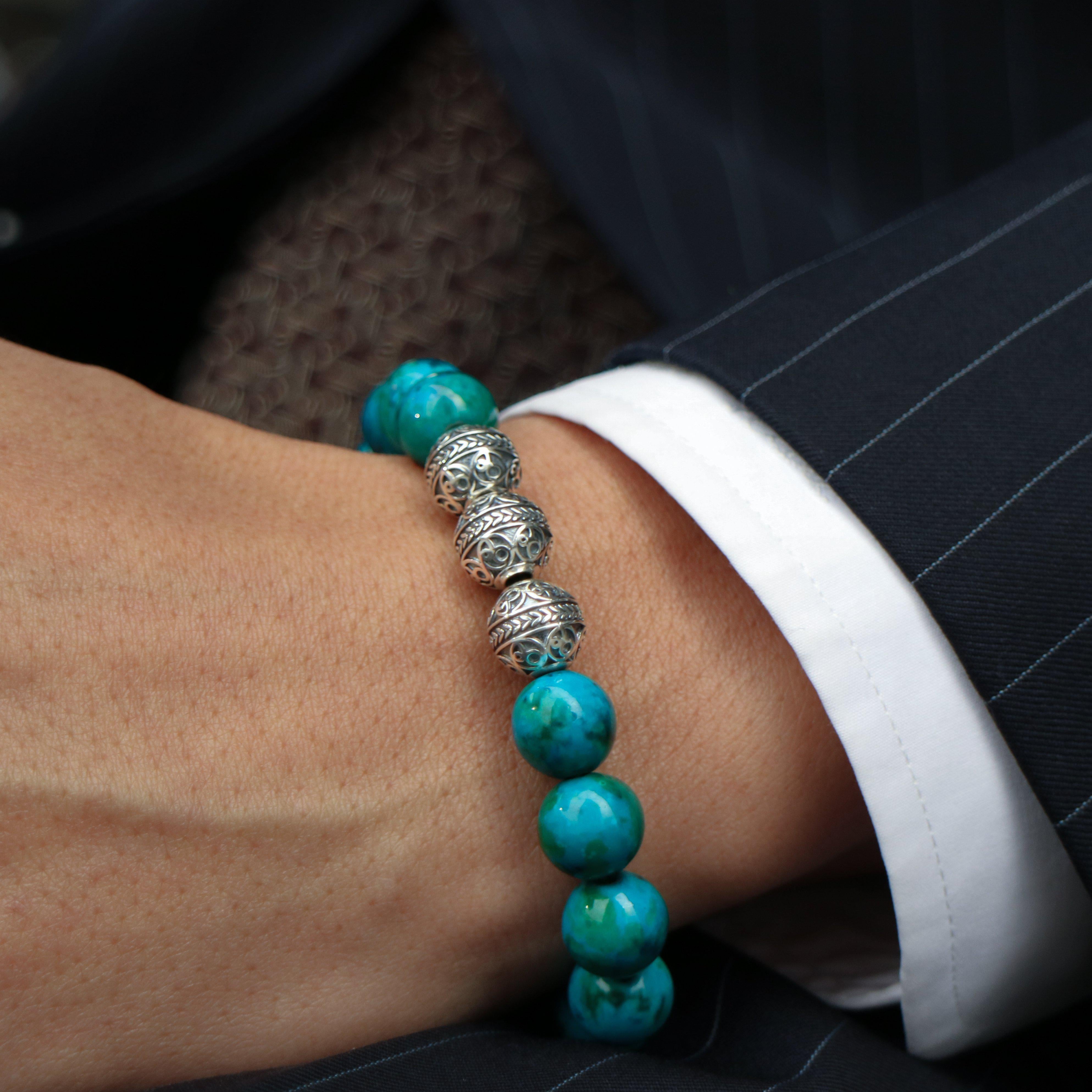 Classic Silver Turquoise Bracelet
Out of stock
The turquoise bracelet is one of the most exquisite gem jewelry offered. The Hubei turquoise is known for its clarity, luster, and rarity. This men's beaded bracelet with Azuro classic 925 silver design is a piece of jewelry created by men, and for men. 
Gem: Blue Turquoise
Color: Earth Green
Ornament Material: Premium 925 Sterling Silver
Diameter: 8~10 mm
Length: Tailored to size
Weight: 20~35g subject to length
OUR Quality
The most prized Turquoise is in pure sky blue color. It can be worth thousands in one carat. Handpick Grade AAAA sky blue Turquoise with spiderweb patterns to create a fine texture. The quality of the Turquoise is the finest at its price.
Fast shipping
Free Shipping Worldwide
Unique design
Guaranteed Porduct Quality
Unlimited number
100% Satisfied Customers