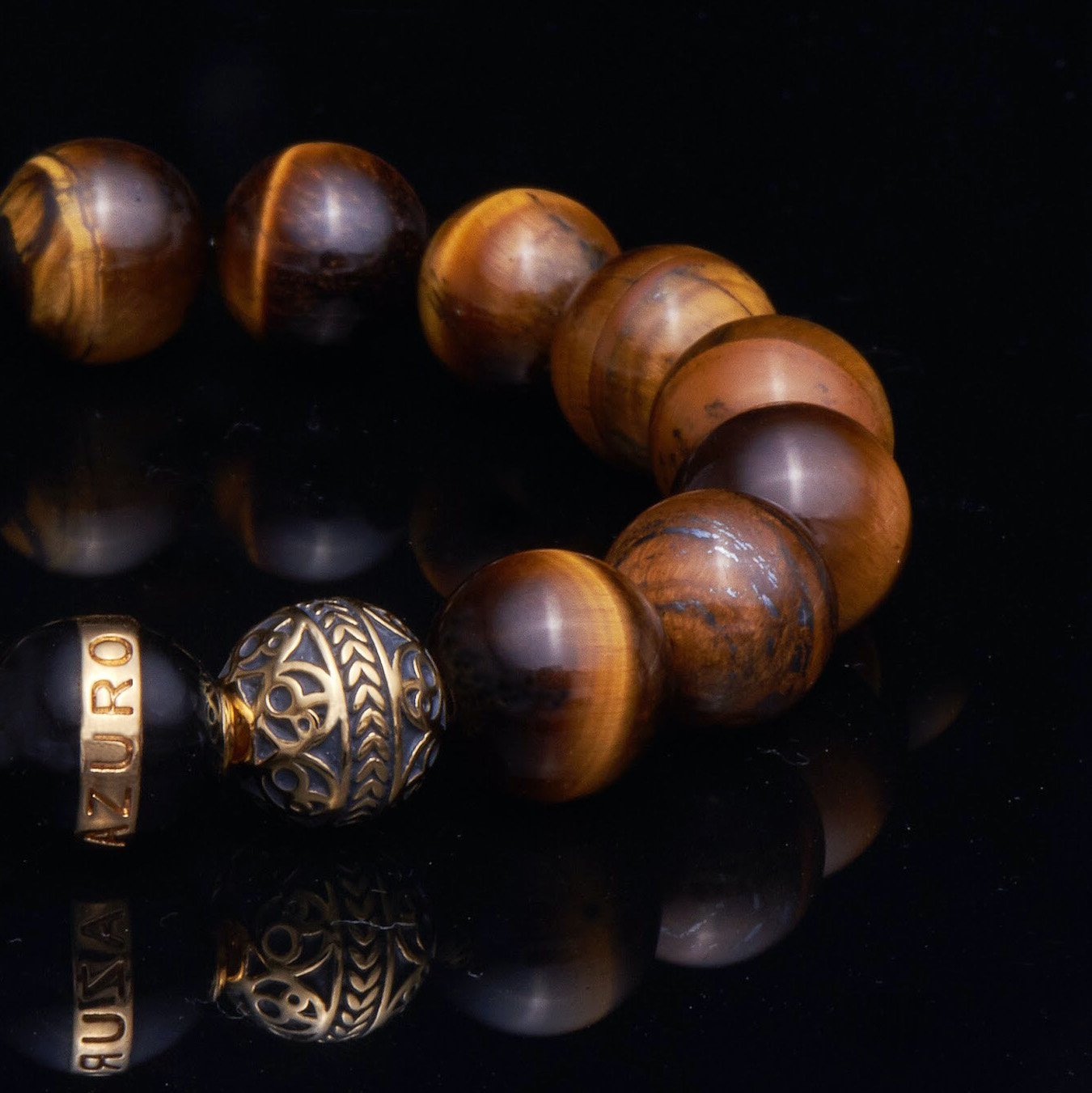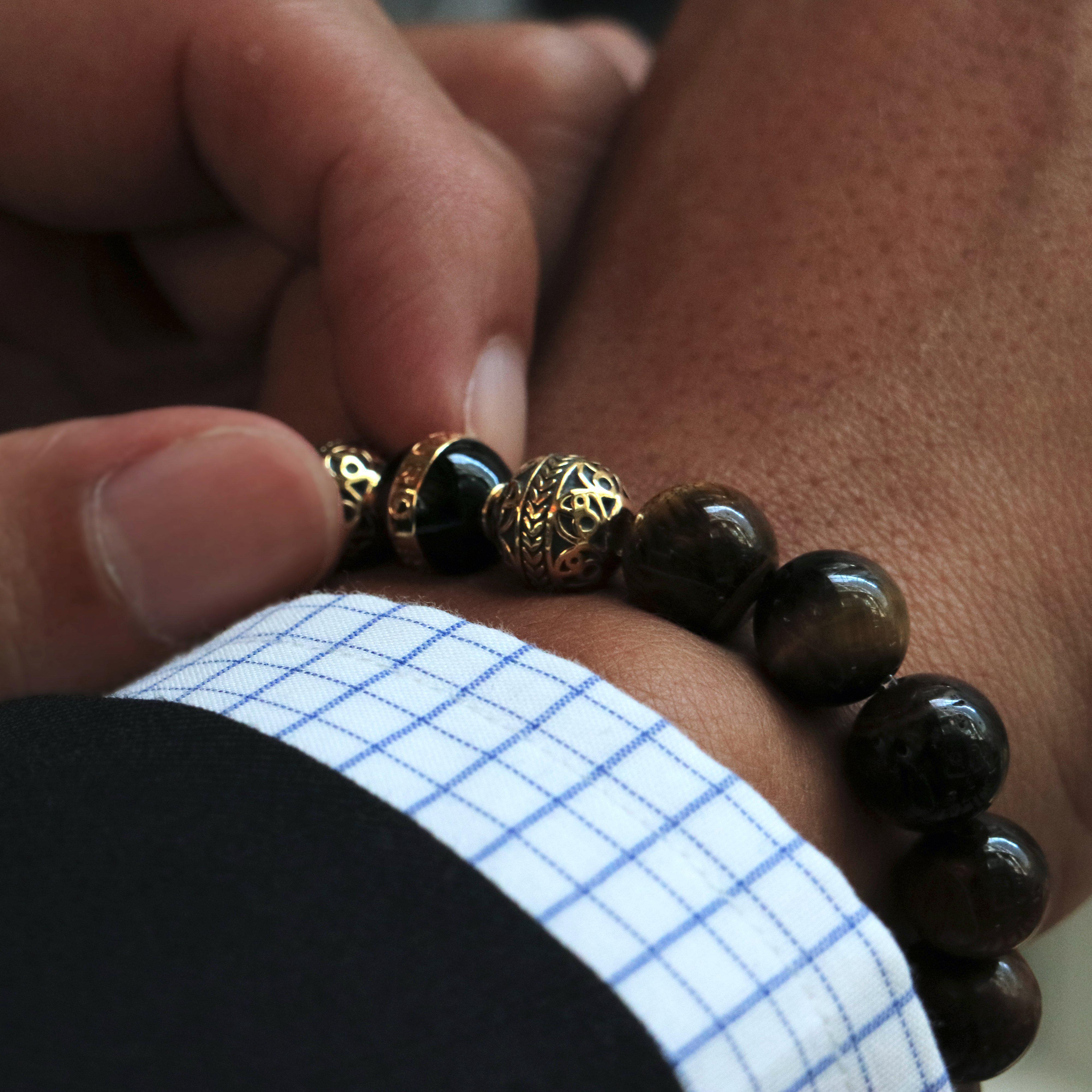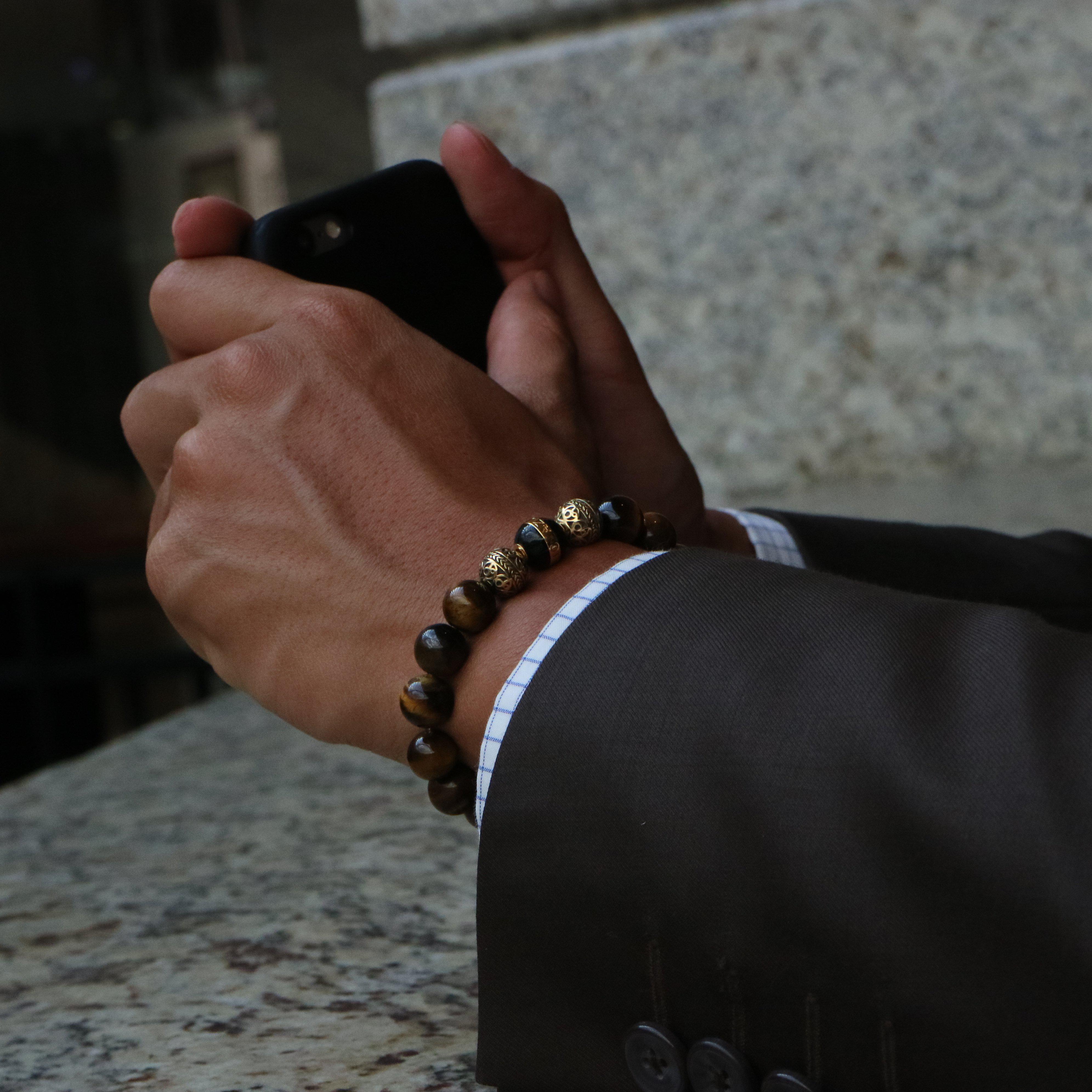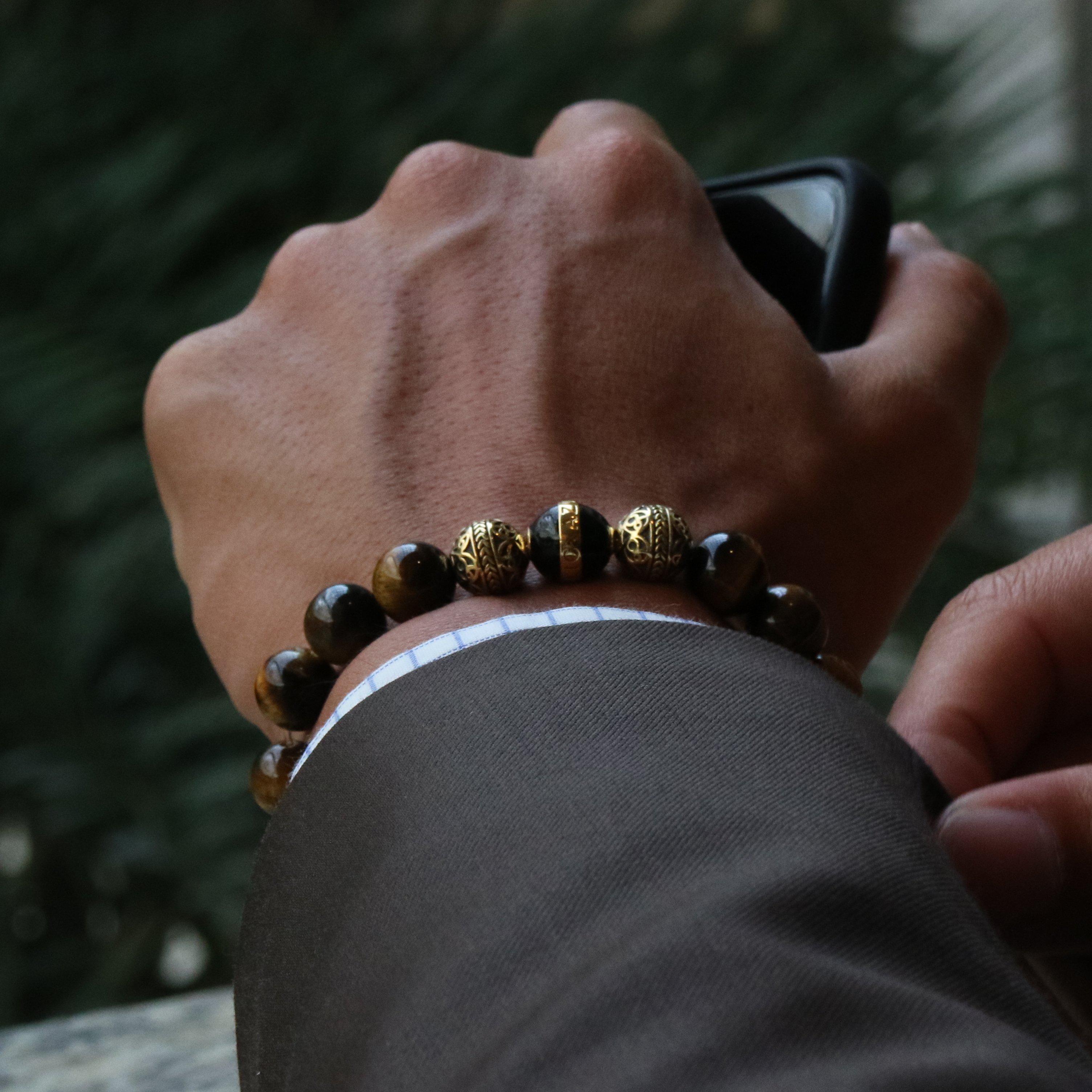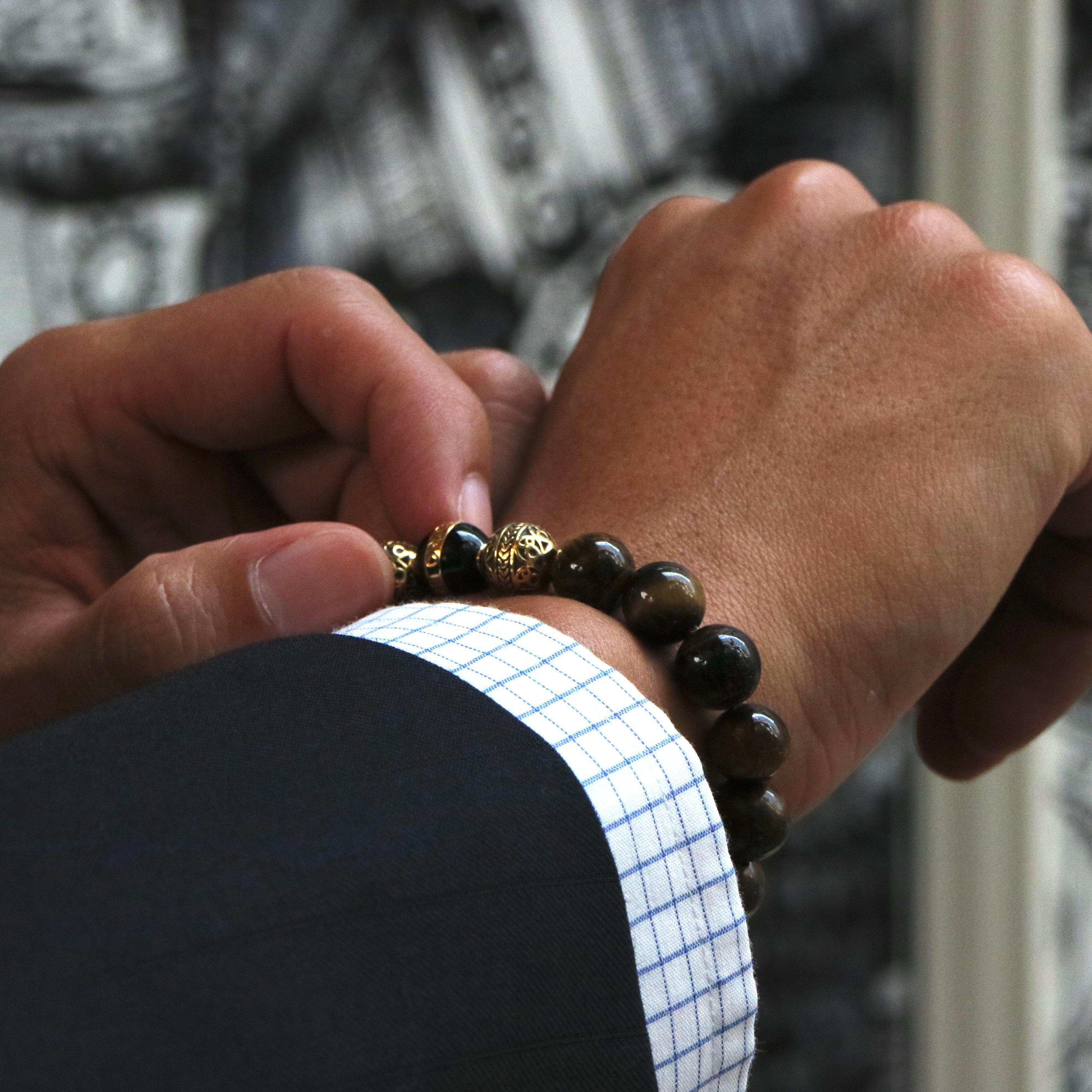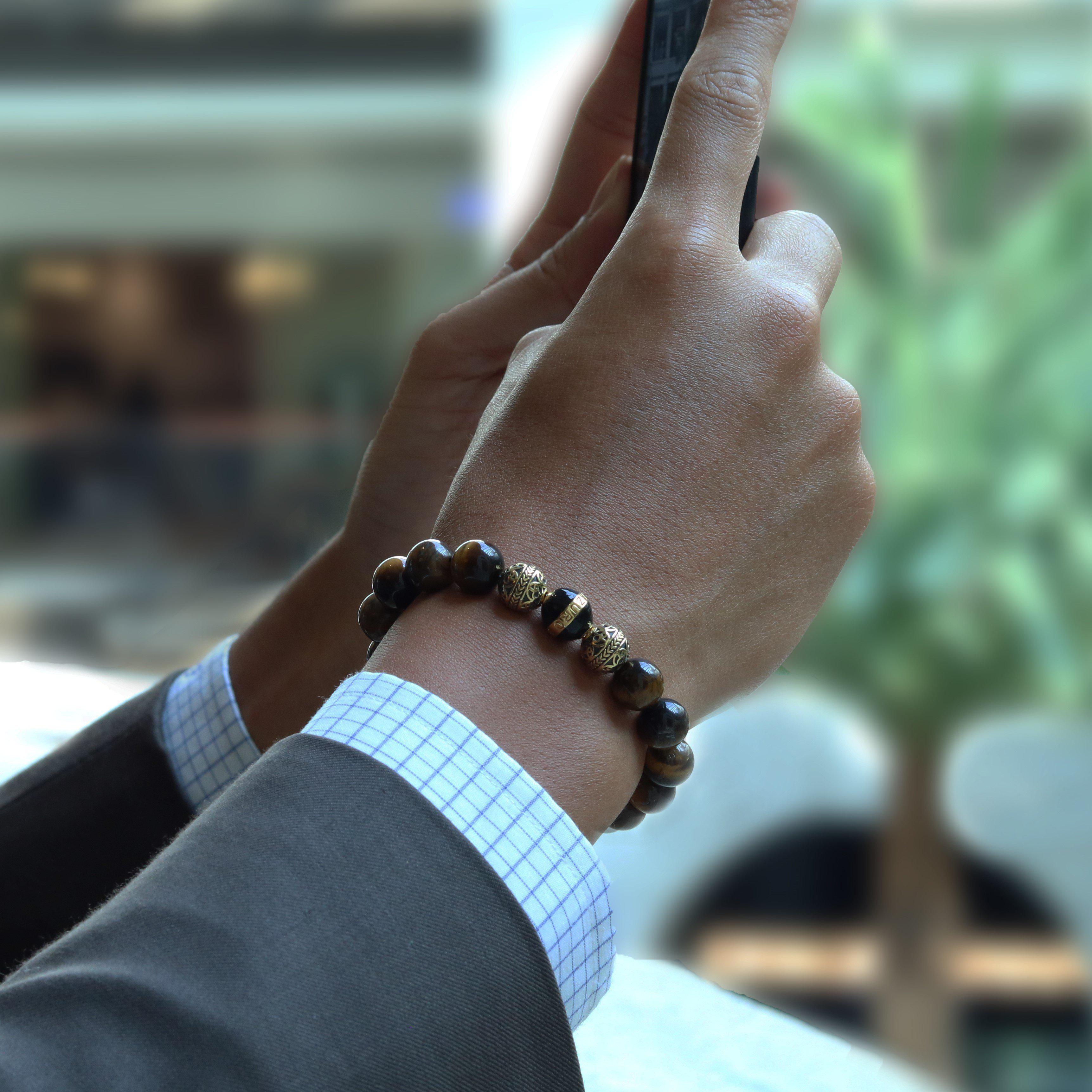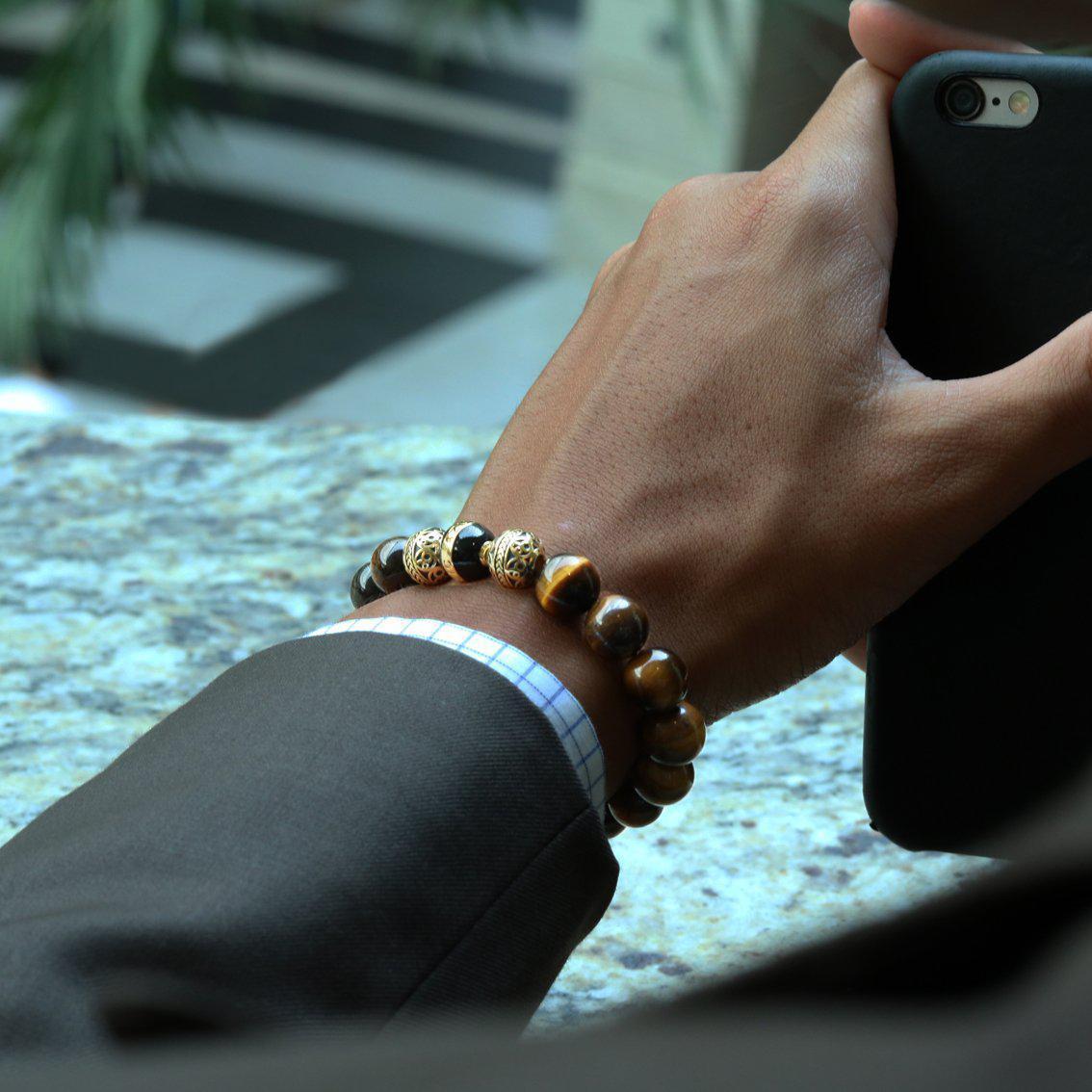 Gold Black Enamel Tiger Eye Bracelet
Out of stock
Tiger eye beaded bracelets are one of the most iconic designs of Azuro. Adding 24k gold and black enamel glass makes it unique on its own. The gold tiger eye bracelet is one of the most loved designs of the founder of Azuro Republic.
Vitreous Enamel - The art of fusing glasses at the perfect temperature of 1500F with a smooth finishing colored coatings traced back to the ninth century. Egyptians offered Enamel jewelry to worship God. Chinese decorated it as a representation of wealth and status. Romans used such design with gold to honor individual's contribution in the battlefield.
Combining its luxurious tradition with a subtle touch of Azuro core values creates a new look of the designs. Azuro Republic engraved element of gemstones into the enameled process making each bracelet a unique piece of its kind.
Premium Tiger Eye
Tiger Eye crystal is formed under high pressure and layered with gold yellow, brown-yellow, and dark brown colors. Tho it is popular, the quality and the density of its layers can vary. Azuro Republic takes only the highest quality layered Tiger Eye and polishes it to the exact sizes and shapes.
Fast shipping
Free Shipping Worldwide
Unique design
Guaranteed Porduct Quality
Unlimited number
100% Satisfied Customers