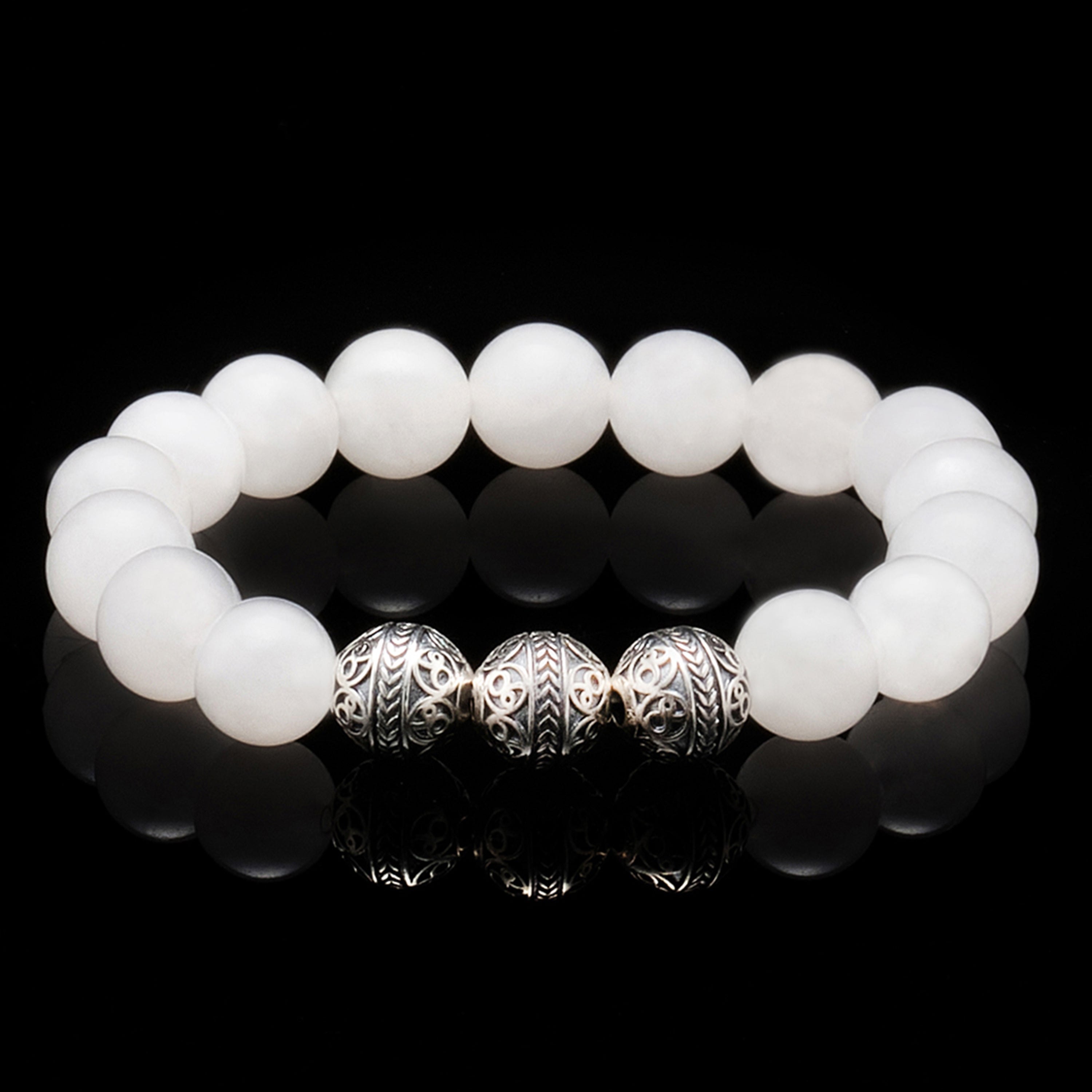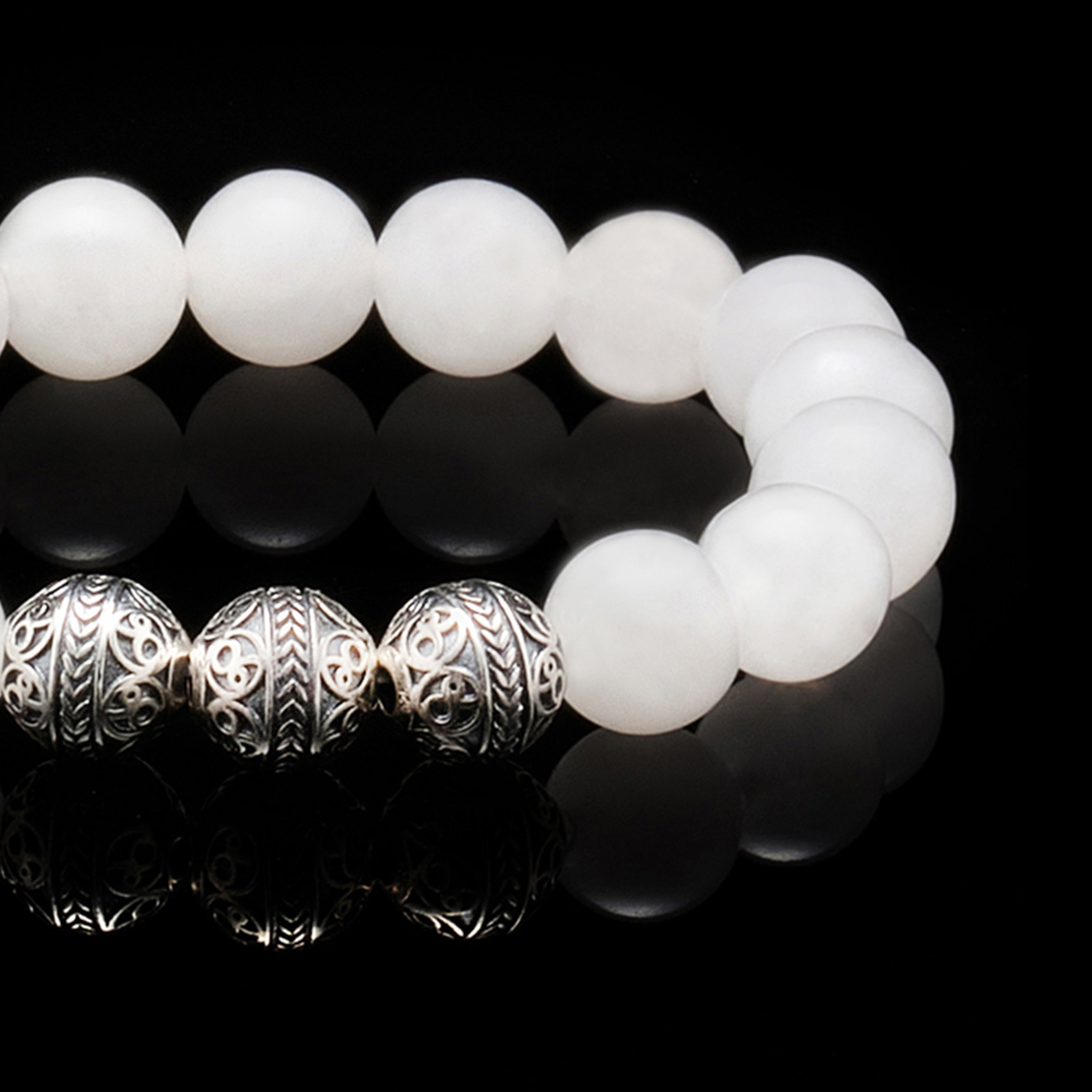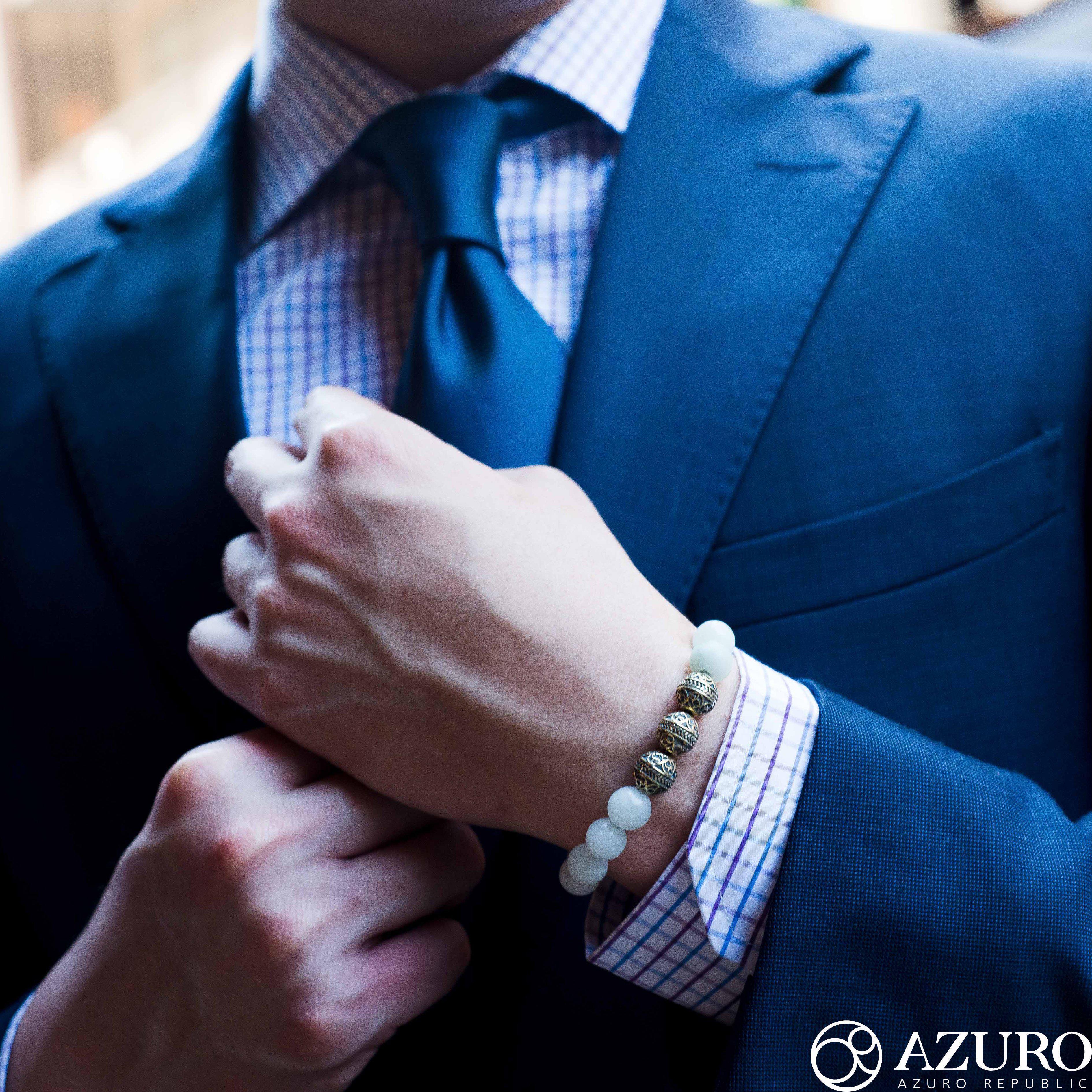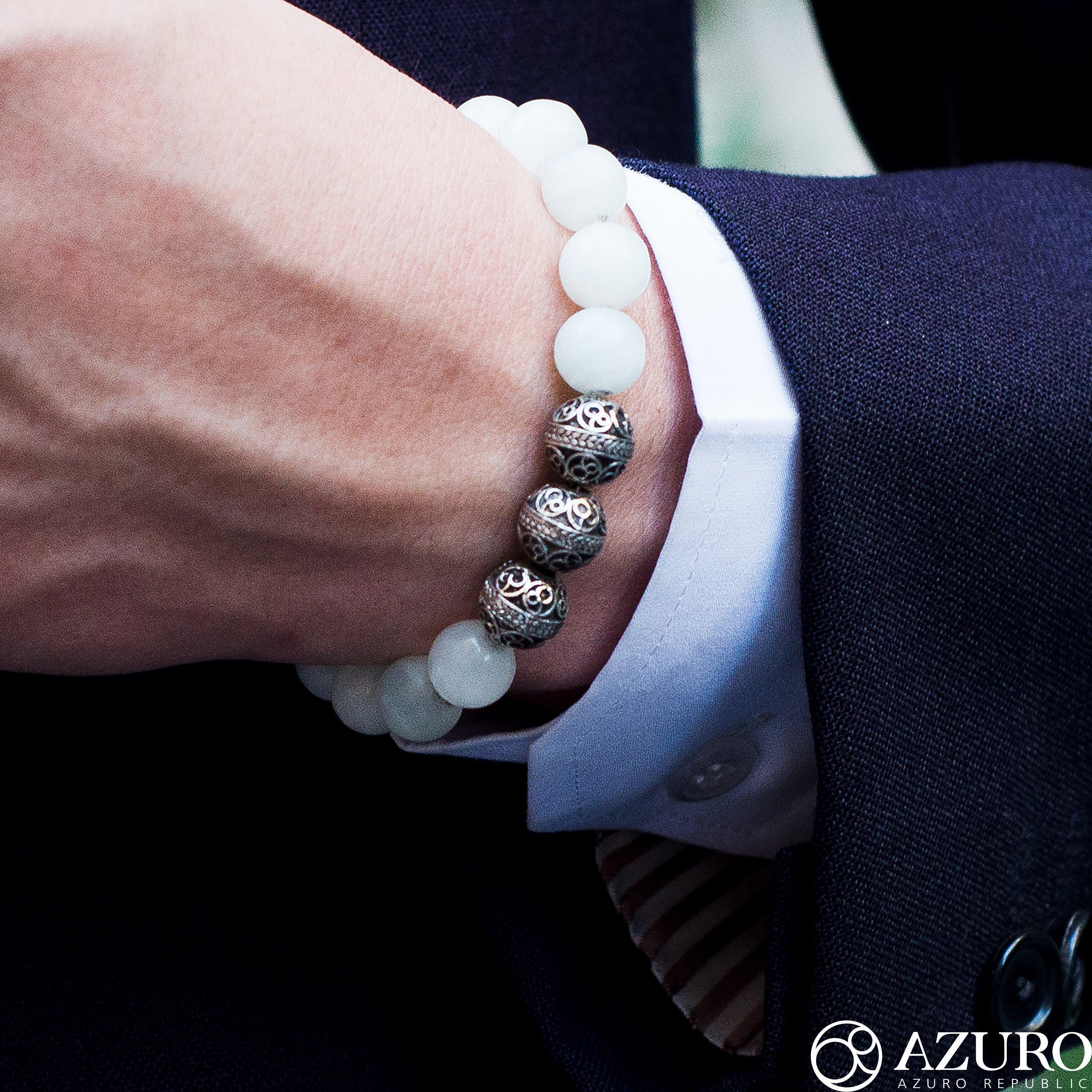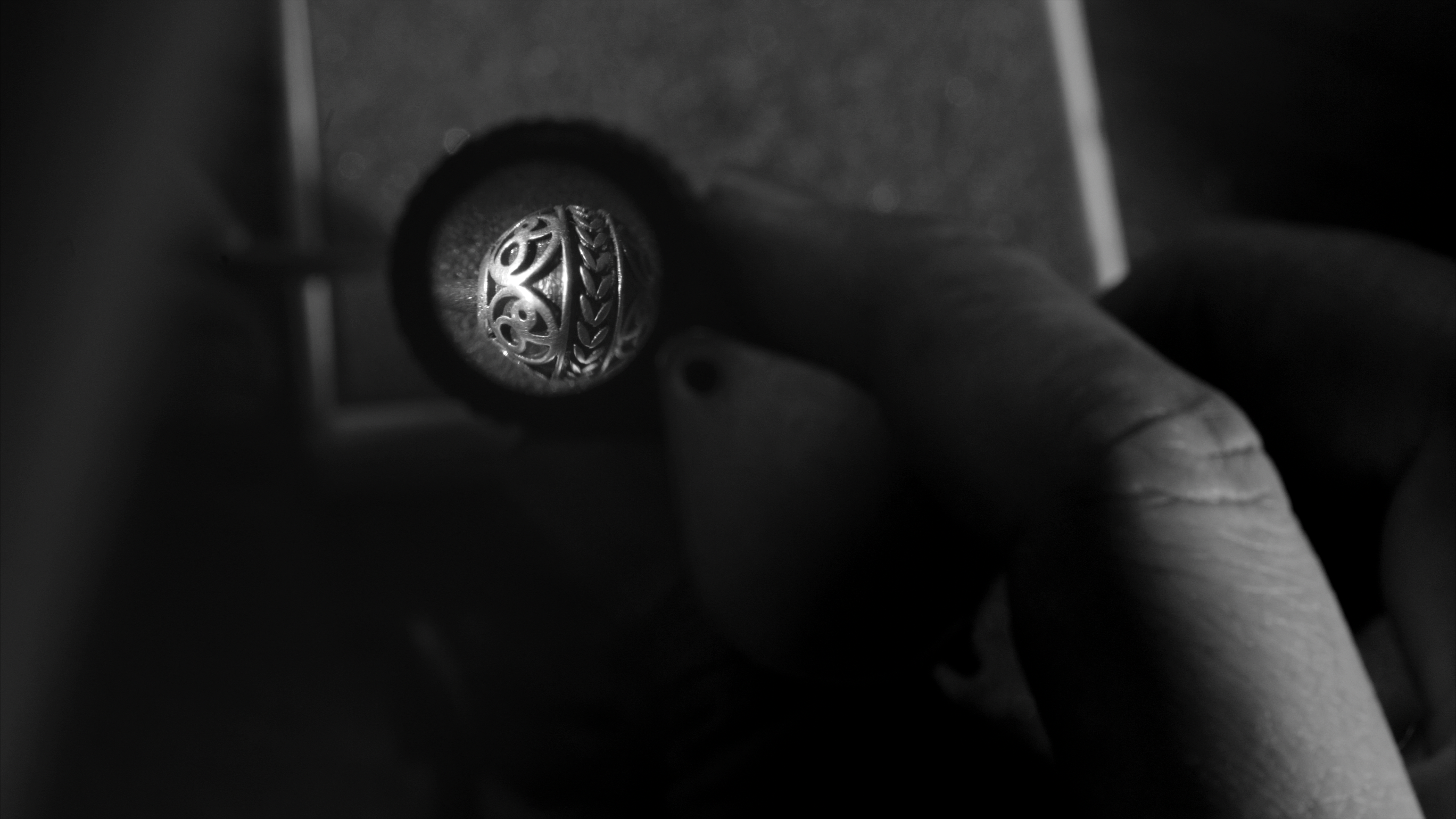 Silver Classic White Jade
Out of stock
Azuro Republic Brings you a classic men's beaded bracelet for the modern gentleman to have. Made with fine 925 silver and delicate white jade. Our White Jade Bracelet is much more than just a fashion statement, we dig beyond, and we are here to step up the white jade meaning. Our White jade bracelet is considered to be an of luck, whether it came to health, love, or business. Have it all, while looking elegant and classy.
Gem: White Jade
Color: Crystal White Ornament
Material: Premium 925 Sterling Silver
Diameter: 8~10 mm
Length: Tailored to size
Weight: 20~35g subject to length

Design Philosophy
We engraved the center with Azuro iconic circle of leaves, representing peace and harmony. Azuro Logo embedded on the North and South hemispheres in the classic design symbolizes equality and balance.
Fast shipping
Free Shipping Worldwide
Unique design
Guaranteed Porduct Quality
Unlimited number
100% Satisfied Customers