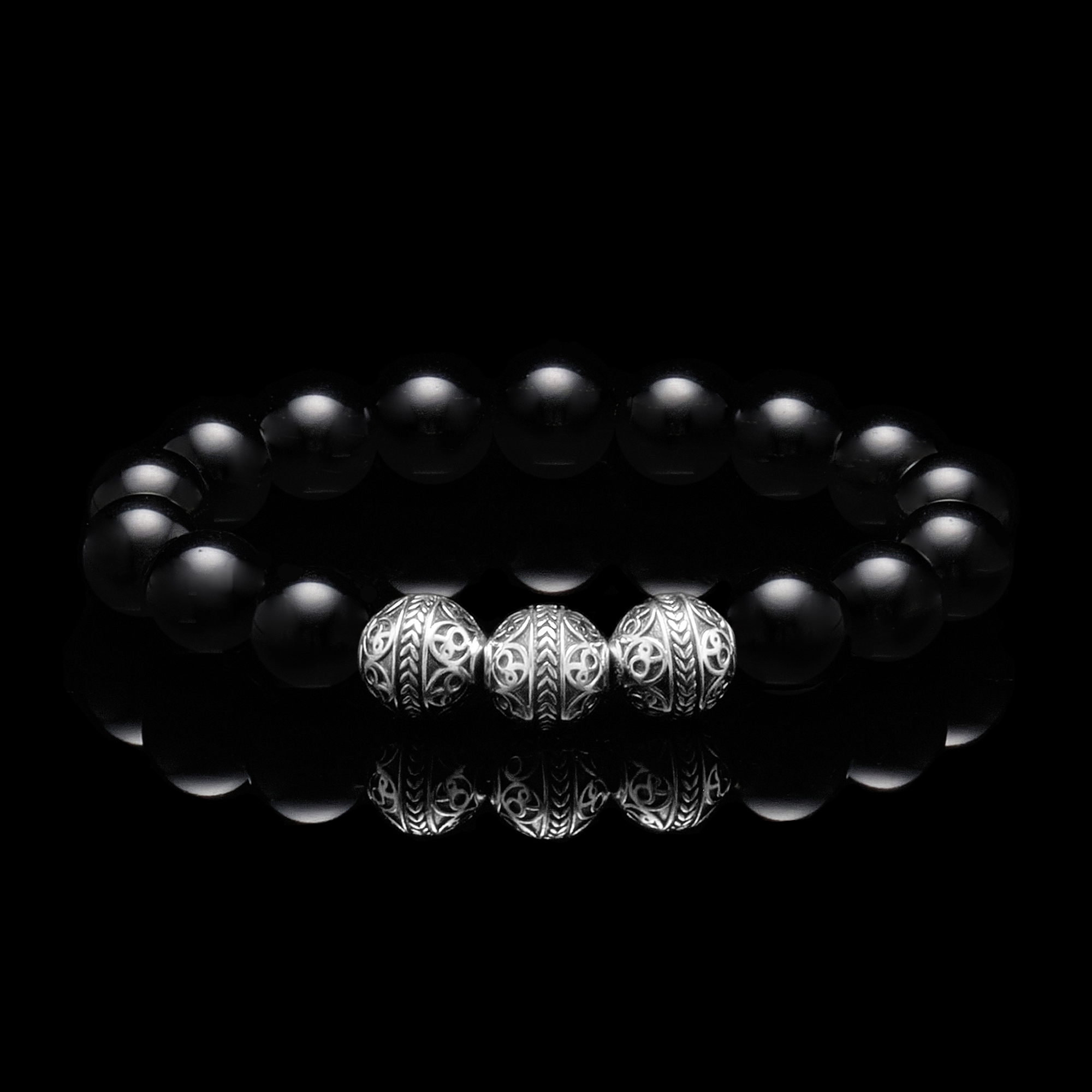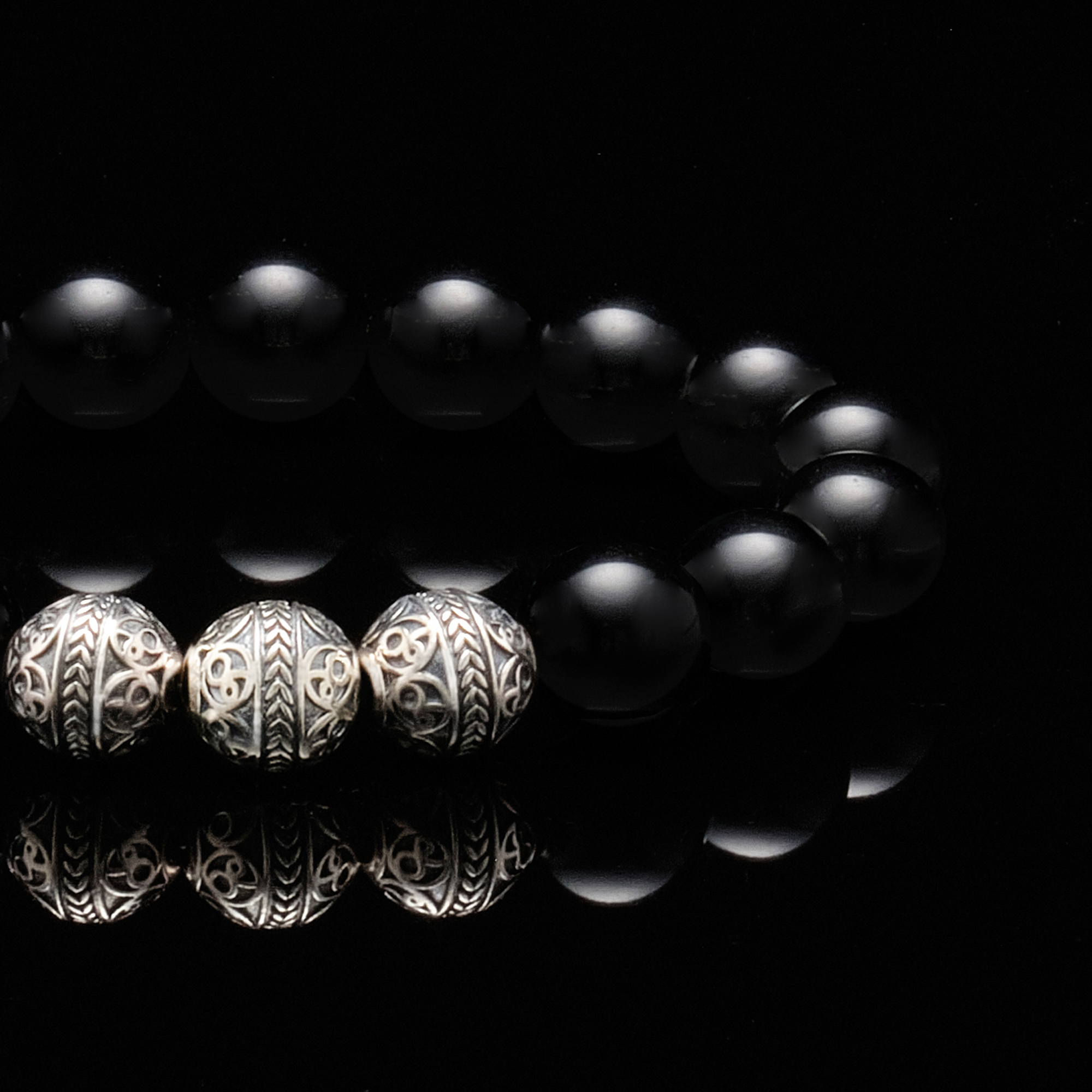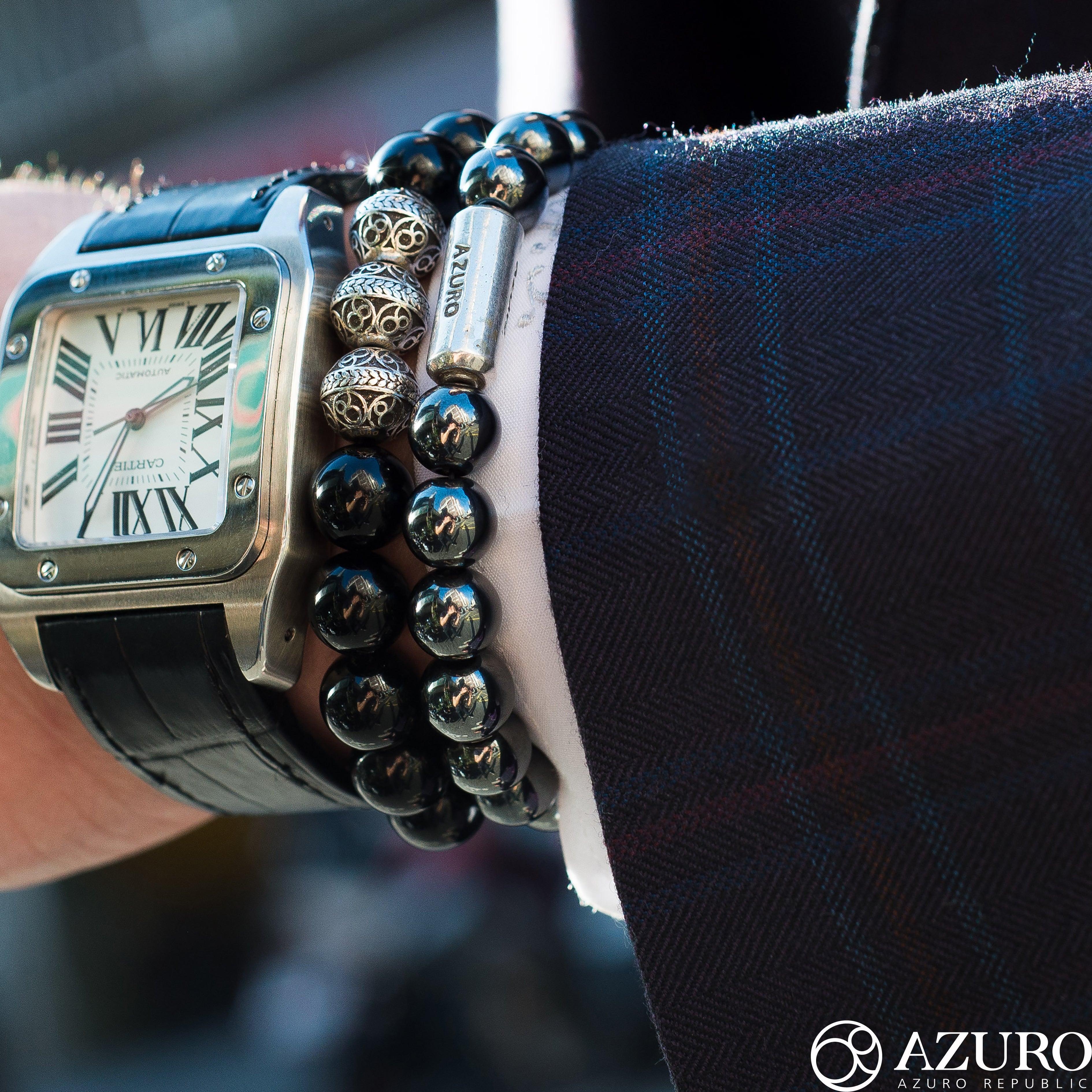 Classic Silver Obsidian Bracelet
Out of stock
The black obsidian bracelet is one of the most of popular beaded jewelry offered in Azuro bracelet collections. Black bracelets can be worn on every occasion and to match any style. If you are still exploring which design fits you the best, try on the obsidian beaded bracelet. 
Gem: Obsidian
Symbol: Calmness
Color: Pitch Black
Ornament Material: Premium 925 Sterling Silver
Diameter: 8~10 mm
Length: Tailored to size
Weight: 20~35g subject to length
Premium Obsidian
The volcanism formation gives Obsidian many colors and is used in accessories. But the black Obsidian from Azuro Republic has full black without tiny scattered dots. This kind of Obsidian formed in the deeper level from the ground, and it's rare of its kind.
Fast shipping
Free Shipping Worldwide
Unique design
Guaranteed Porduct Quality
Unlimited number
100% Satisfied Customers